The StimuLactor and camel milk, 2020
Proudly we present our StimuLactor for Camels.

width="1600" height="900" frameborder="0" webkitAllowFullScreen
mozallowfullscreen allowFullScreen>

Click to watch! Then double-click for full screen.
Click
here
for more information about the StimuLactor for Camels.
Autumn
...is a second spring when every leaf is a flower.
Our bee meadows blossom until late automn. Insects, birds and mammals find food and retreat areas there all over the year.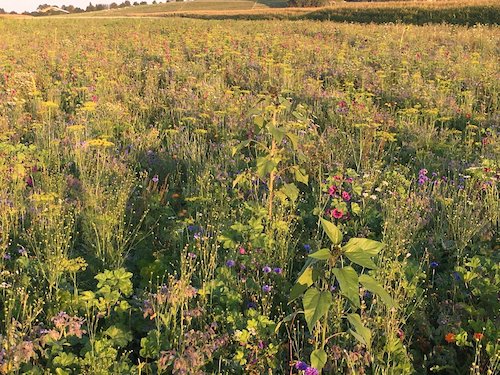 Virtual tour of milking parlor
…it's finally time for the first milking!

In the beginning of April 2020 the Hof Gasswies farm started working with a totally new milking parlor. On this farm in south Germany you can discover many future-oriented concepts such as mother-bonded calf rearing. From now on you can also find our MultiLactors there!

Check it out and do the tour...