Innovation Gold Medal
for the MULTILACTOR®
at the EuroTier 2006 –
The R-Evolution in milking technology
MultiLactor® is the key device of an innovative milking system which sets new benchmarks in milking technology. It is the first system that shifts priority from technical parameters to the needs of cows and operators. Individual quarter milking without clawpiece, high ground clearance without adverse torsional, leverage or tensile forces.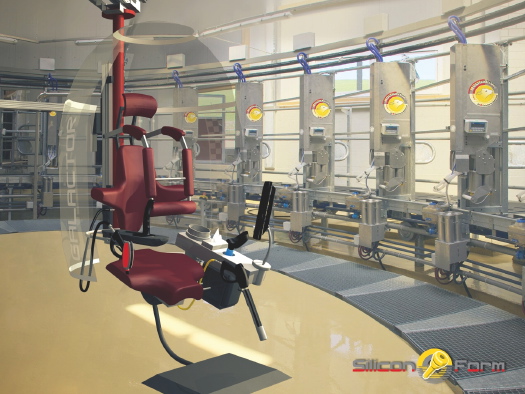 Innovation Gold Medal for the GALACTOR® at EuroTier 2010 - the milking taxi
The next consequent step for reduced workload and increased effectivity of the milking procedure is the in 2010 by the DLG awarded Galactor® : An integrated system with transport of the operator, milking guidance and automated milking parlour cleaning.